Welcome to the Internet's only site and blog devoted to shamanic drumming as a vehicle for healing, consciousness expansion, and community building.
Shamanic drumming is considered one of the oldest methods of healing. A shaman or shamanic practitioner may use drum therapy as a complementary treatment for any number of health issues including trauma, addiction, and cancer. Additionally, the shamanic techniques of journeying, shapeshifting, and divination can all be performed with the drum. Practiced in diverse cultures around the planet, this drum method is strikingly similar the world over. Shamanic drumming uses a repetitive rhythm played at a tempo of three to four beats per second. Although sounding quite simple and redundant, the unique connection between the drum and the shaman gives this drumming great power, richness, and depth.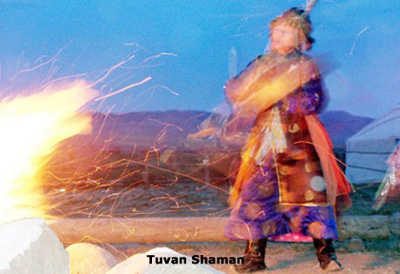 The sound of the shaman's drum is very important. A shamanic ritual often begins with heating the drum head over a fire to bring it up to the desired pitch. Shamans may strike certain parts of the drum to summon particular helping spirits. It is the subtle variations in timbre and ever-changing overtones of the drum that allow the shaman to communicate with the spiritual realm. The shaman uses the drum to create a bridge to the spirit world, while simultaneously opening the awareness of all the participants to that bridge.
All elements of drum music such as timbre, rhythm, volume and tempo play an important role in a shamanic ritual performance. By using different parts of the drumstick to play on different parts of the drum, different timbres can be produced for transmitting different meanings. Different rhythms transmit different meanings and enable the shaman to contact different beings in different realms of the cosmos. Volume and tempo arouse feelings in the listener and communicate symbolic meanings directly as aural sense experience.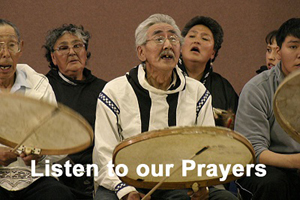 The key to understanding the shaman's world is to realize that the universe is made of vibrational energy; that it is a single, flowing, rhythmic being. According to quantum physics, everything in the universe, from the smallest subatomic particle to the largest star, has an inherent vibrational pattern. The entire universe is created through vibration and can be influenced through the vibrations of shamanic drumming. The shamanic drum is a tool for altering the vibrational state of the shaman and/or the patient or a particular situation in the community. To put it simply, shamanic drumming is an ancient form of rhythm healing.
View our music videos and browse our articles to learn more about shamanism and shamanic drumming. We also offer shamanic drumming instructional books and CDs in our store. Click on the store buttons below to preview our digital books and music. This website is our invitation to all who wish to experience the power of rhythm.
This Site Was Last Modified On


© 2001 - 2013 Talking Drum Publications